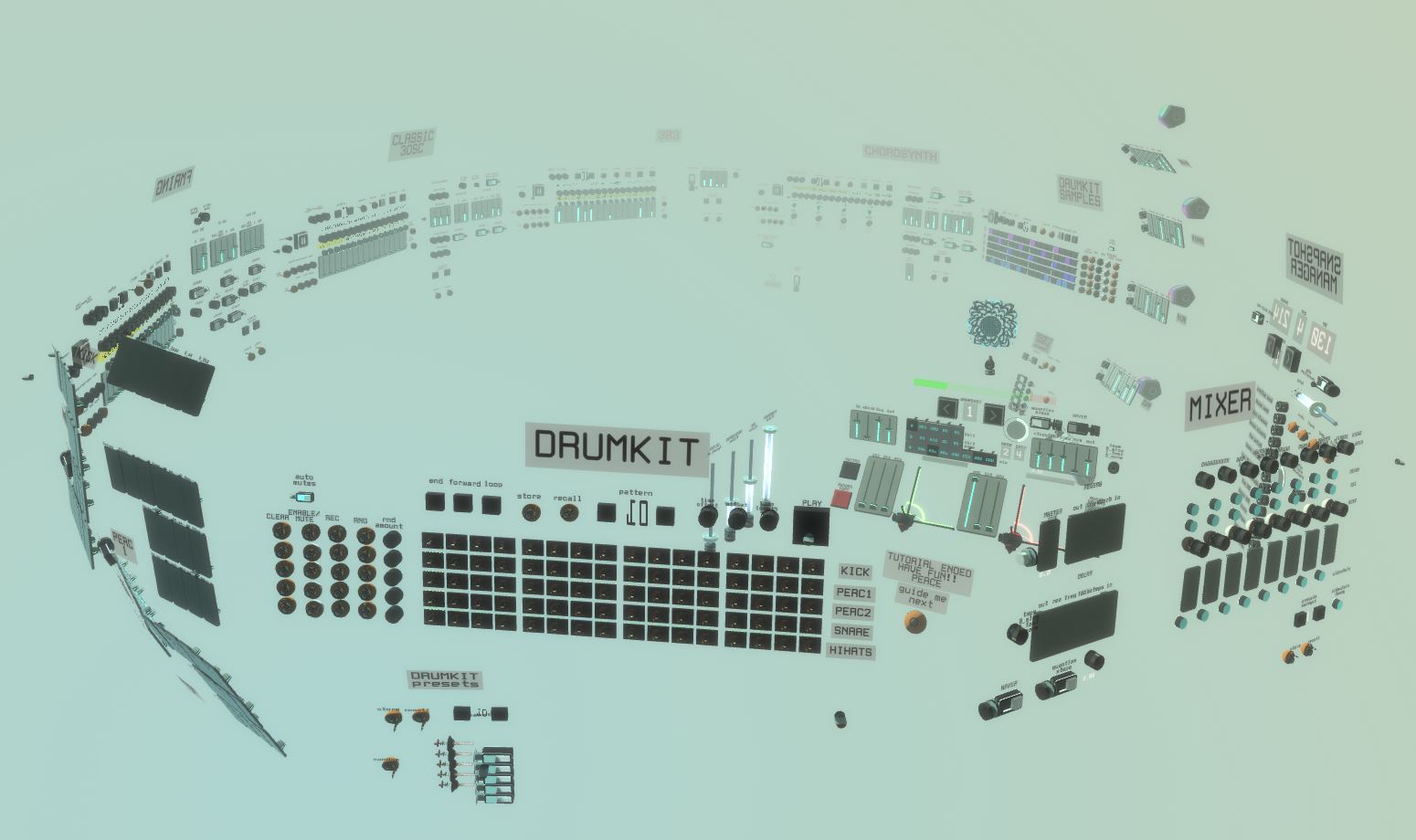 Composer and sonic inventor Riccardo Ferri has already made a name as a stand-out innovator in the Patch community (where he goes by the handle Tigermaster). With his own deep-rooted history in electronic music - he's been a major name in record releases back to 1994 - Patch is both a match for his technical imagination and experience and a way to play in new ways.
At SÓNAR+D, Riccardo's work will be available on two headsets that take you into his complete metaverse studio. Working entirely with Patch's own native tools, he's built four synths, two drum kits, a mixer, a snapshot manager, and even a virtual DJ deck - all entirely custom-made from scratch.
In a sure-to-be-smash-hit, you'll be able to try this yourself, with eight all-new patterns you can loop and play. It's the one part of SÓNAR where you're the headliner.
Find the showcase at SonarMàtica, daily Thurs, Fri, Sat 13:00 - 20:00:
SonarMàtica by Tezos - Realities+D
RSVP on Facebook:
Just in case you can't make it to Barcelona this week, here's an advance look at his drum kit sequencer: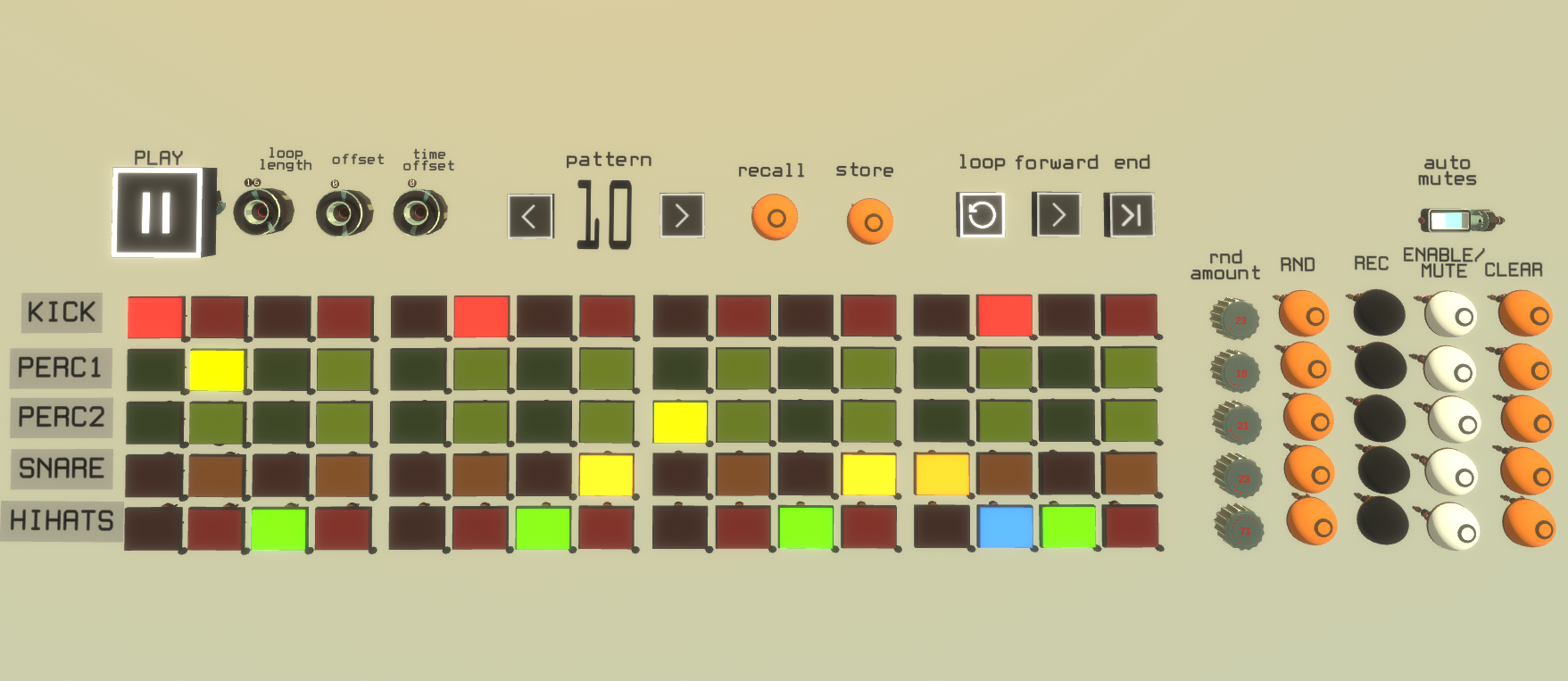 -- and virtual DJ deck: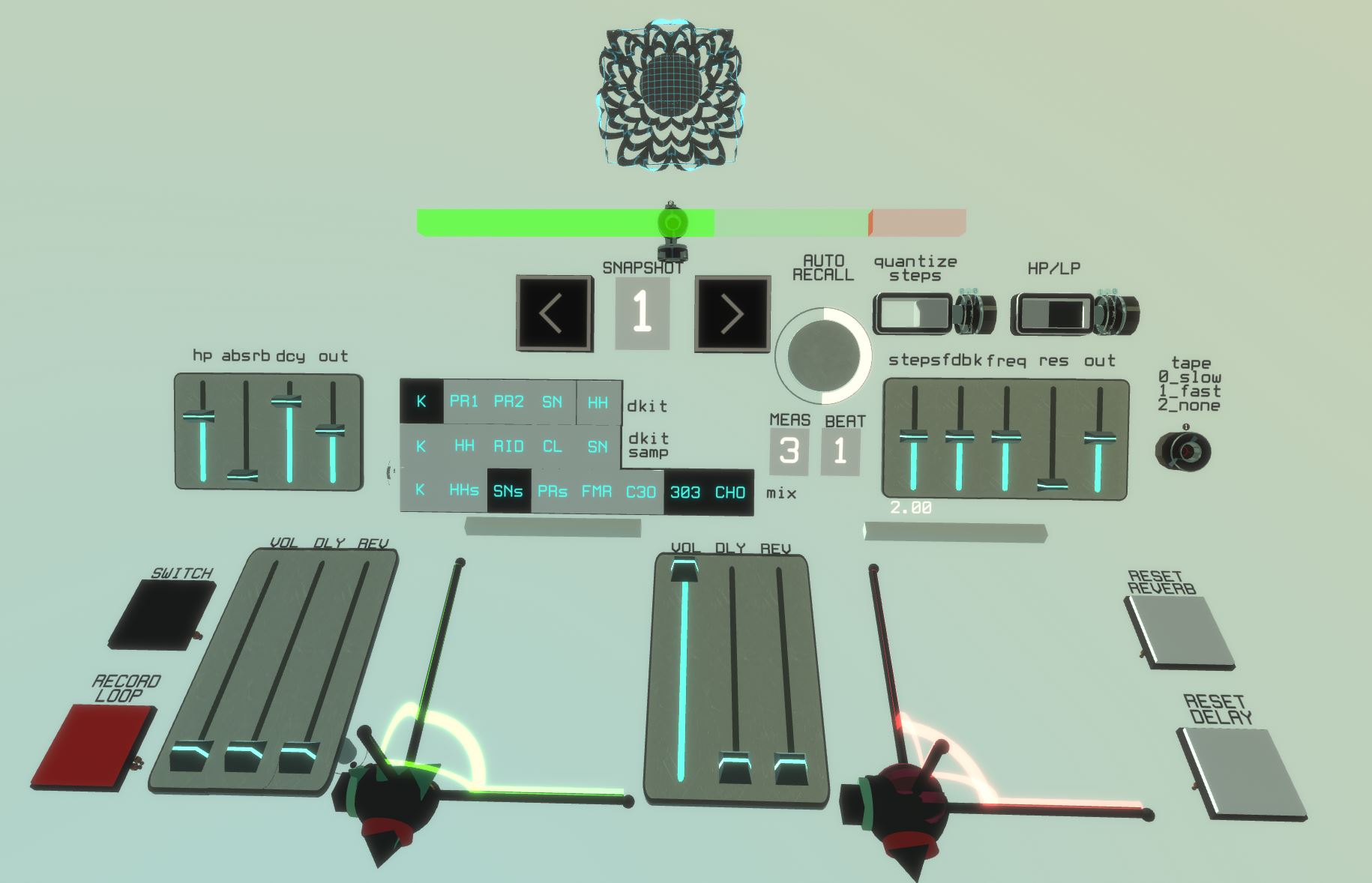 Plus a recent video showing off the rig:
And stay tuned here - we'll be diving deeper into Riccardo's work shortly. Got some questions about his creations or how they fit into Patch - including how you could work with something like this yourself in Patch's native environment? Ask us on Discord or Twitter.