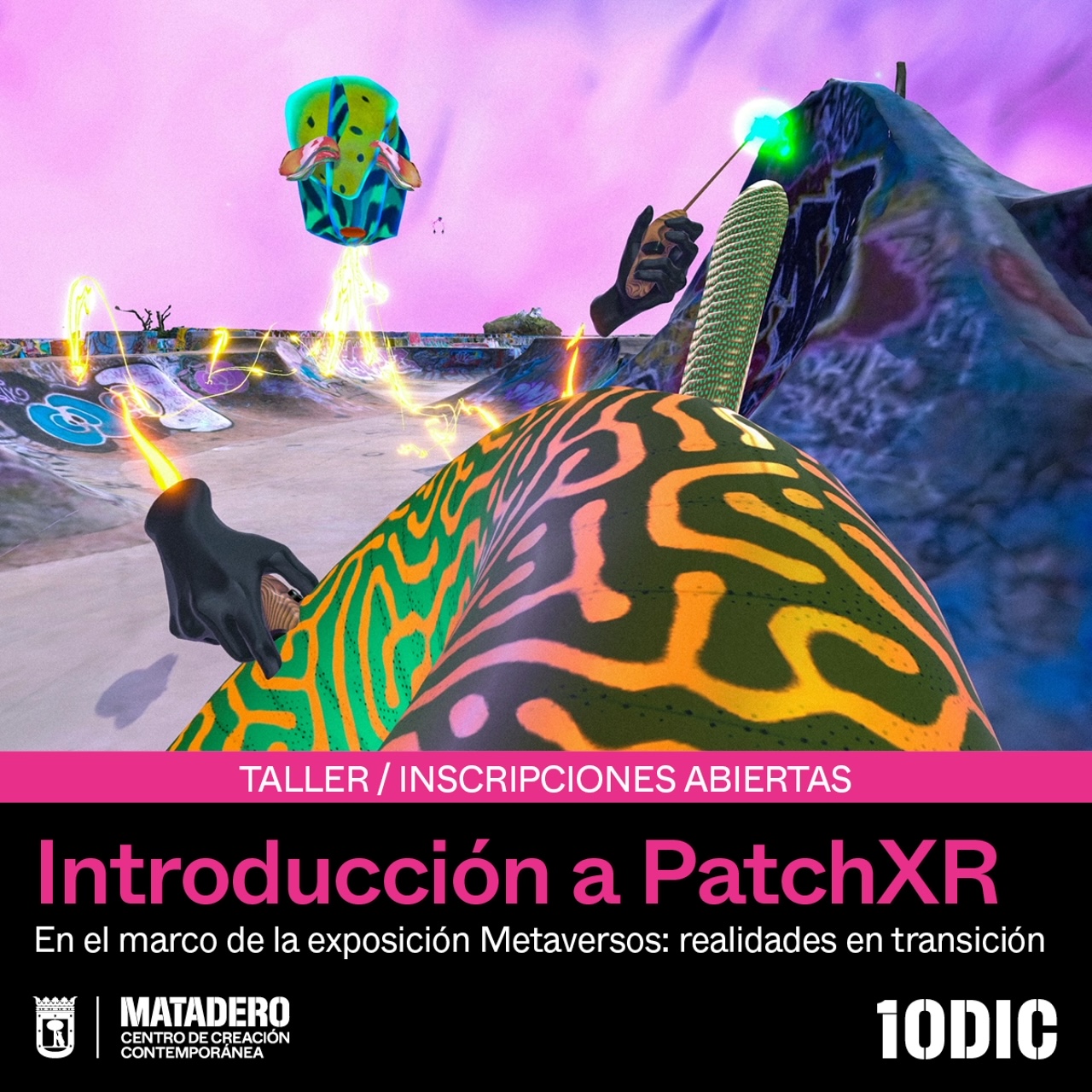 We're especially excited to be heading to L.E.V. - Laboratorio de Electrónica Visual - this week. Madrid's event is one of the must-experience dates on the audiovisual calendar. We have a compelling backdrop, too, for the workshop - the exhibition Metaverses: Realities in Transition explores the possibilities of this emerging medium.
Since everyone gets their own Meta Quest 2 headset to use in the course of the workshop, space is limited, but you've got two passes for it on 10 December:
December 10th
El Aulario, Matadero Madrid
Hours: two passes, at 10.30am and at 4.30pm
Duration of the workshop: 3 hours each pass
Language: English
Limited availability (10 attendants per workshop)
Read more and register on the L.E.V. festival site:
Workshop / Introduction to PatchXR
Or check out information on the site of Matadero Madrid - Centre for Contemporary Creation.
Our own Gad Hinkis, head of content, is leading the sessions. See you there, Madrid!